The Story of the White Lodge Hotel Filey
The White Lodge Hotel has been owned and looked after by a limited number of people during its time as a hotel – most notably, Bill Houlden (famous for he's gregarious personality) and more recently Sue Wagstaffe.  James Hodgson, a Filey boy, and his American wife, Kim, purchased the hotel in April 2015 and embarked on a programme of sympathetic refurbishments.
However, before it was a hotel it was a private home to actress, Dame Madge Kendall and allegedly, Noel Coward was a frequent guest.  There are also rumours that Tolkien wrote his first novel whilst staying in Filey. The hotel (then a home) was also seconded during the Second World War for British officer's – as the coastline was a strategic location for possible invasion.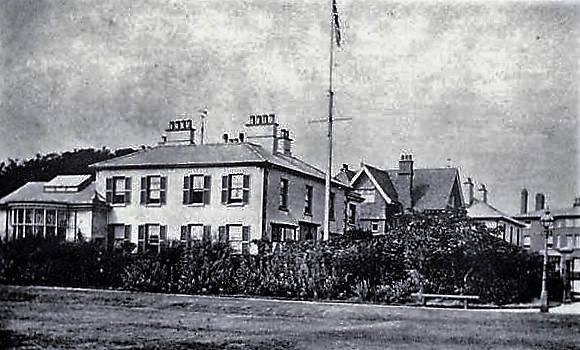 There is also an American connection with the area being the location for the famous battle during the American War of Independence where John Paul Jones (America's equivalent to Lord Nelson) famously declared, as every American citizen will tell you: "Surrender?!  I have not yet begun to fight!".  The battle took place between Filey Bay and Flamborough Head and local divers believe they have in deed found the wreck of the famous battleship Bonhamme Richard.  We think so too!